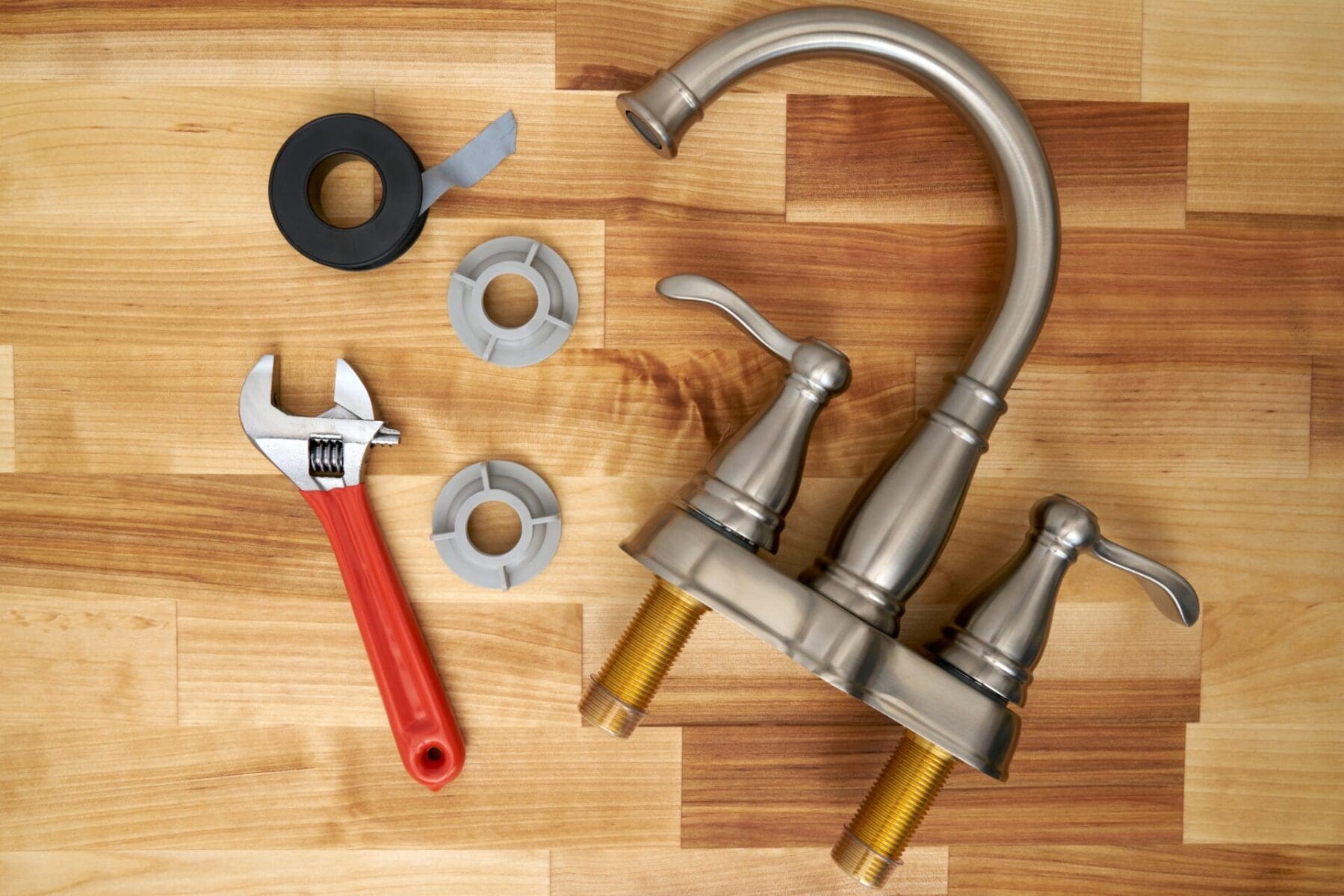 Your faucet's washers help keep water from dripping when you're not running the tap. Unfortunately, though they're built to last, they can break and will break down. And when they do, you'll want to replace your faucet washers as soon as you can.
To do this, you have two simple options: call your trusted local plumbers in Waltham, MA, or handle the replacement on your own.
7 Steps to Replace Faucet Washers
Replacing faucet washers takes a bit of elbow grease, but as long as you know the appropriate steps to follow, you'll be able to replace them quickly. Here's how to replace worn-out washers on your own.
1. Disconnect the Water Supply
Under your sink, you'll see a water shut-off valve. Turn this valve to the "off" position. If you don't have a water shut-off valve under the sink, turn the water off at your water main connection. Then, let the taps drain until water no longer flows from your taps.
2. Insert the Drain Stopper
Once the water drains away, plug the sink into your drain stopper. This can be an external stopper or one built into the sink. Plugging the drain will keep you from losing screws, washers, or any other components as you work.
3. Remove the Faucet Cover
Carefully remove the faucet cover with a flat-head screwdriver. Use a small amount of force and gently pry it up. The cover may have a buildup of grime that makes it harder to remove. Be patient and keep gently prying at the cover until you lift it up.
4. Secure the Washer
To access the washer, you'll need to unscrew a small screw or a nut beneath the water valve. Use an appropriately sized screwdriver or wrench to undo the screw or nut. Once you remove the nut or screw, pull out the old washer.
5. Replace the Old Washer
Check your new washer against your old one to make sure it's the right size. Then, throw the old one away. Install the new washer exactly where the old one was.
6. Assemble the Faucet
Secure the valve in place by tightening the nut or screw. Generally, you'll want to tighten the nut or screw just enough that it's secure but not so much that you damage the faucet.
7. Turn the Water On
Once you put the faucet back together, close the taps if you left them open. Pick up any debris or screws from the sink. Remove the drain plug or open the sink's drain and turn the water back on.
5 Signs You Need to Install a New Sink
Replacing your faucet washers can fix many common problems with your sink, but it's not a guaranteed fix for every issue. You'll eventually want to replace your sink, and knowing the signs that it's time to replace it is essential. Here's what to watch for.
1. Continuous Repairs
If you're constantly dealing with leaks and other types of damage that force you to schedule an appointment with your plumber every few weeks, leaving your existing sink in place isn't a good idea. Those frequent repairs will only increase over time. Instead, you'll want to install a new sink. This will reduce the number of sink repairs you have to make.
2. Water Leaks and Low Water Pressure
Frequent leaks can lead to mold and mildew growth at best and structural damage to your cabinets and sub-flooring at worst. And those leaks can end up causing low water pressure because the sink keeps losing pressure through the source of the leak. Replacing your sink will solve the active leaks and will likely restore water pressure to appropriate levels so you can avoid having to schedule frequent water leak repair appointments.
3. New Kitchen Style
If you're redoing your kitchen, replacing your sink is a great idea. There's a good chance that your current sink will look outdated or run down if you leave it in place. The more run down and older it looks, the less impactful your kitchen renovation will be. Look at your current sink and consider how new it looks. If there are scratches in the porcelain, dents in the metal or the color just won't go with your new kitchen style, remove it and replace it with a better option.
4. Does Not Meet All Your Needs
Think about how your current sink makes you feel when you use it. Does it feel too small and make hand washing dishes more difficult than it should be? Does it not have the features you're looking for, like a divided basin or a flush appearance with your countertop? If the answer is "yes," replacing your sink is a good idea.
By installing a new sink, you'll get the features you need and the design you'll enjoy using every day rather than having to make do with what was already in place.
5. Deterioration and Stains
Porcelain may be durable, but the protective glaze can degrade over time. Once it does, it's normal to see stains and discoloration in your kitchen sink. After all, food residue can leave colors behind and cause chemical reactions with the porcelain that make it look less pristine. If you can't get the stains up, it's time to replace your sink.
Sink Repair and Installation Services
If you're dealing with an active leak under your sink or want to replace your sink with a brand-new design that better suits your needs, you don't have to deal with it on your own. Instead, schedule an appointment with the plumbers at Nicholson today. Our experienced plumbing service professionals will help keep your home in good condition.
Categories: