Plumbing Repair Services in Framingham, MA
Plumbers in Framingham, MA
When you need a reliable plumber, trust the professionals at Nicholson Plumbing, Heating & Air Conditioning. Our technicians offer a complete line of plumbing services for homes in areas of Massachusetts such as Framingham, Newton, Malborough, Natick, Norwood, Waltham, and Shrewsbury. Every job is done by one of our experienced and skilled plumbers.
We will get to you fast, find out what is going on with your plumbing system, and come up with a solution quickly so you can get back to your regular schedule as soon as possible. Whether you need part of your plumbing system repaired, need a drain unclogged, are thinking about replacing your water heater, or are looking for emergency service, you can contact us today to work with a plumber near you that you can trust on your next project!
Why Choose Our Plumbing Services in Framingham, MA
When homeowners need help with their plumbing in Framingham and the MetroWest area, they choose us because we:
Are family-owned and operated
Have a 100% satisfaction guarantee warranty on all parts and labor
Offer transparent upfront pricing; no hidden costs or upselling
Provide 24-hour emergency plumbing & HVAC services
Are "Committed to Customers and Service Excellence!"
Plumbing Repair
No matter what has gone wrong with your plumbing system, we'll handle your plumbing repair quickly. Our experienced Framingham plumbers will find the source of the problem, then implement a long-lasting plumbing repair solution.
Emergency Plumbing
Plumbing issues can pop up anytime! Call us whenever they do, because we offer 24-hour emergency plumbing. No matter when you need an emergency plumber near you, an expert from Nicholson will always be available to help.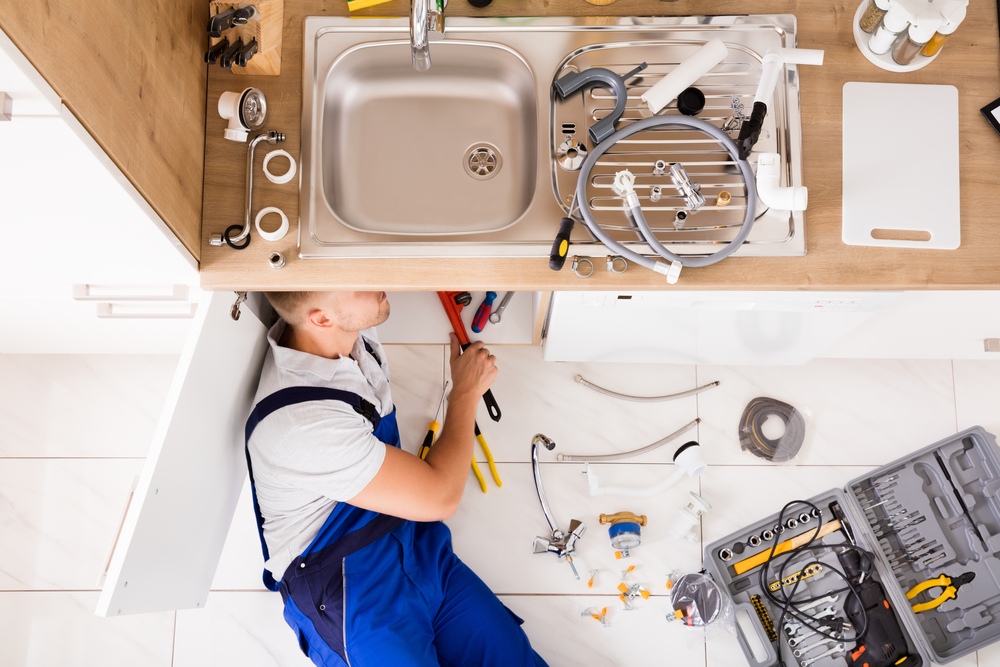 Plumbing Installations
Our team if plumbing contractors can help you install a new faucet, put in a new water line, or configure a brand new sewer pipe on your property. We will send out a plumber near you to help you find the very best products for your home, and get them installed quickly.
Drain Cleaning
If you have a stubborn clog, call Nicholson Plumbing for drain cleaning. We'll get there fast, assess your drain, and determine the best way to get rid of the clog for good. Our Framingham plumbers are drain cleaning experts!
Water Heaters
Don't try to live without hot water! Call us at the first sign of a water heater issue. Our plumbers near you offer water heater repair and replacement. Considering tankless water heater? We'll help you decide if that's the best option!
Plumbing Remodeling
Does your Framingham kitchen or bathroom need some work? If you've been thinking about updating one of these rooms, contact us about our remodeling services. We can help you make it more functional and better looking!
Sump Pumps
If your sump pump is broken or isn't working quite the way you'd like it to, call Nicholson Plumbing, Heating & Air Conditioning. A Framingham plumber near you will fix it or install a new one before the next storm comes through. Don't risk a flood; reach out to us for sump pump repair or replacement today.
Water Filtration & Purification
Are you worried about the water quality in your home? As part of wide range of plumbing services in Framingham, MA and the MetroWest area, we have the water filtration and purification solutions you've been looking for. We'll treat your water so it tastes great and stays safe, too.
Water Lines & Gas Lines
When you need water line service, contact us at Nicholson Plumbing, Heating & Air Conditioning to get your water working the way you need it to today. Our professional plumbers near you will work with you to ensure that you have fresh water and that it will function the way you need it to. Your plumber will get to you fast and fix the water leak in your house.
Our Framingham plumbers also work on gas lines and can help you with all of your gas line needs. We'll get to you fast because we know that gas line problems are urgent. Once there, we'll determine what you need and get your gas lines in Framingham back to normal soon. When you require a gas line repair or a gas line replacement in Framingham or the MetroWest area, contact our expert plumbers.
Call Your Local MetroWest & Framingham Plumbing Experts Now!
When you need plumbing repair services in your area, count on our team of plumbing contractors to restore safety and comfort to your home. Our technicians offer dependable plumbing services in locations such as Waltham, Newton, Marlborough, Framingham, Natick, and Milford. We hire only the best technicians, and they have the tools, equipment and expertise necessary to tackle any plumbing project. To learn more or to schedule service with a plumber near you, give us a call now!
Call us at 1-508-301-1767 for fast, reliable emergency Plumbing services! Find your local Nicholson today for fast, reliable emergency Plumbing services in your area!