EMERGENCY PLUMBERS, ELECTRICIANS, & HVAC REPAIR SERVICES IN NATICK, MA
HVAC & Plumbing Services in Natick, MA
Nicholson Plumbing, Heating & Air Conditioning is a family-owned business that provides residents in Natick, MA with quality plumbing, electrical and HVAC services. Our team of emergency plumbers and technicians provide 24-hour services with a 100% satisfaction guarantee. In addition, our staff provides homeowners with exceptional warranties. Reach out to us today if you have any questions or are ready to schedule service!
Why You Should Call Our Plumbers, Electricians & HVAC Pros
At Nicholson, we take pride in our work, and live by our company motto, "A Commitment to Customers & Service Excellence!" Our level of commitment to our customer and superior service is the reason you can find comfort in choosing Nicholson Plumbing, Heating & Air Conditioning.
When you call us, our plumbers, electricians and HVAC contractors will thoroughly examine your HVAC, electrical or plumbing systems to fully understand the issues you're having. They'll go over everything with you and take the time to help you understand all of your options. We look forward to serving all your Natick plumbing, electrical, heating and air conditioning repair and installation needs!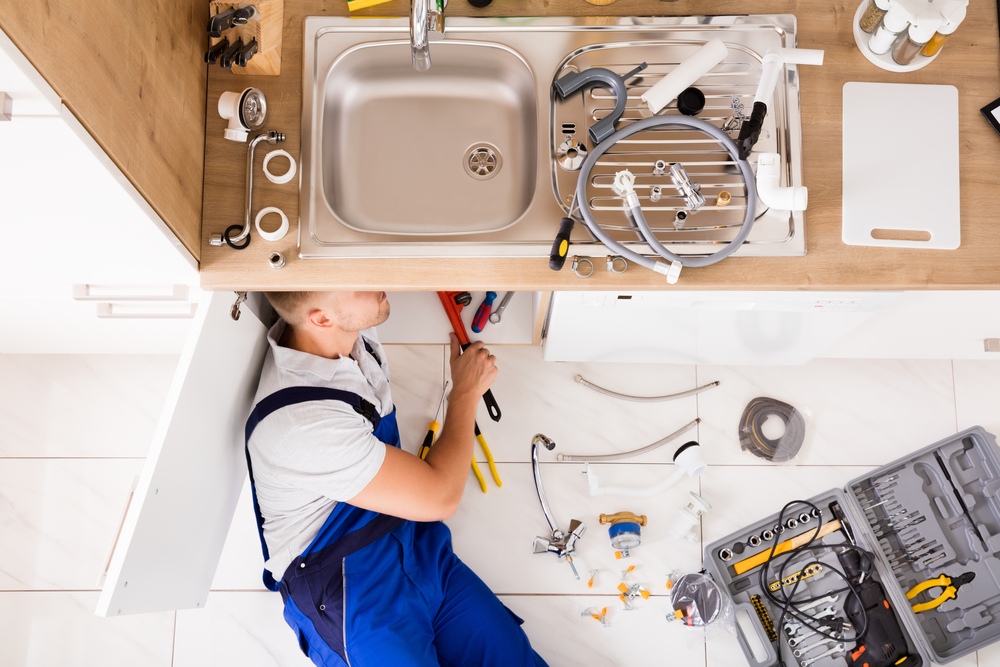 Plumbers in Natick, MA
We have expert emergency plumbers in Natick, MA that are known for providing superior plumbing repair and installation services. When you call Nicholson you can trust that our courteous and experienced plumbers will surely exceed your expectations. Contact us today if you need a plumber in Natick, MA for:
Heating Services
If you need any sort of heating or HVAC repair service in Natick, MA, you can have peace of mind when you call the team at Nicholson. Whether you have a furnace or boiler that needs repair, maintenance or replacement, you can trust Nicholson's good reputation and highly trained HVAC technicians.
Our Natick HVAC techs are equipped to handle any and all heating issues, and can work on all makes and models of furnaces, boilers and home heating systems. We provide:
Furnace Repair and Installation
Boiler Repair and Installation
Heat Pump Repair and Installation
Central Heating Repair and Installation
Air Conditioning Services in Natick, MA
The team at Nicholson is the right choice for all your air conditioning needs. Our team of professionals offer dependable air conditioning and HVAC repair services for homeowners in Natick, MA. Backed with our 100% satisfaction guarantee and solid warranty, you can rest assured you're in good hands when you call Nicholson.
Our trained Natick HVAC technicians have been providing quality AC service to Massachusetts residents for over a decade and can help with:
Electricians
We also provide a full range of electrical services in Natick, MA, from simple electrical repairs and installations, to safety inspections and more. Our team of emergency electricians are happy to help with any electrical projects you might have, from troubleshooting or moving outlets to upgrading your kitchen lights or installing outdoor security lighting. We'll work with you to get your electrical system working just the way you need it to. Call our skilled electricians at Nicholson today to get your project started soon!
Call Your Local Natick HVAC & Plumbing Experts Now!
When you need HVAC, electrical or plumbing services in Natick, MA and beyond, count on the experts right here at Nicholson. We hire only the best emergency plumbers, electricians, and technicians in the industry. Our team has the tools, equipment and expertise necessary to tackle any plumbing, electrical or HVAC project. To learn more or to schedule service, give us a call now!
Call us at 1-508-301-1767 for fast, reliable emergency AC and Plumbing services! Find your local Nicholson today for fast, reliable emergency AC and Plumbing services in your area!