Emergency Plumbers, Electricians, and HVAC Repair Services in Southborough, MA
Our team of emergency plumbers and technicians offer reliable plumbing, electrical, air conditioning, and HVAC repair services for homes in Southborough, MA. We live by our company motto, "A Commitment to Customers & Service Excellence!" Our level of commitment to our customer is the reason you can find comfort in choosing us for all your plumbing, electrical, heating & air conditioning needs.
Why Choose Our Plumbers, Electricians & HVAC Technicians
We are a family-owned business that serves Southborough with expert plumbing, heating and air conditioning, and electrical services. It is our goal to provide the best service possible. You can rest assured with our 100% satisfaction guarantee, 24-hour emergency service, solid warranty and highly dedicated Southborough electricians, plumbers and HVAC technicians.
Our technicians and contractors provide a thorough examination of your electrical, HVAC or plumbing equipment and will always take the time to help you understand all your repair or replacement options. You will be given up-front pricing so you will know what the costs will be before any work is done. From emergency repairs to new installation, Nicholson Plumbing, Heating & Air Conditioning is the company to call!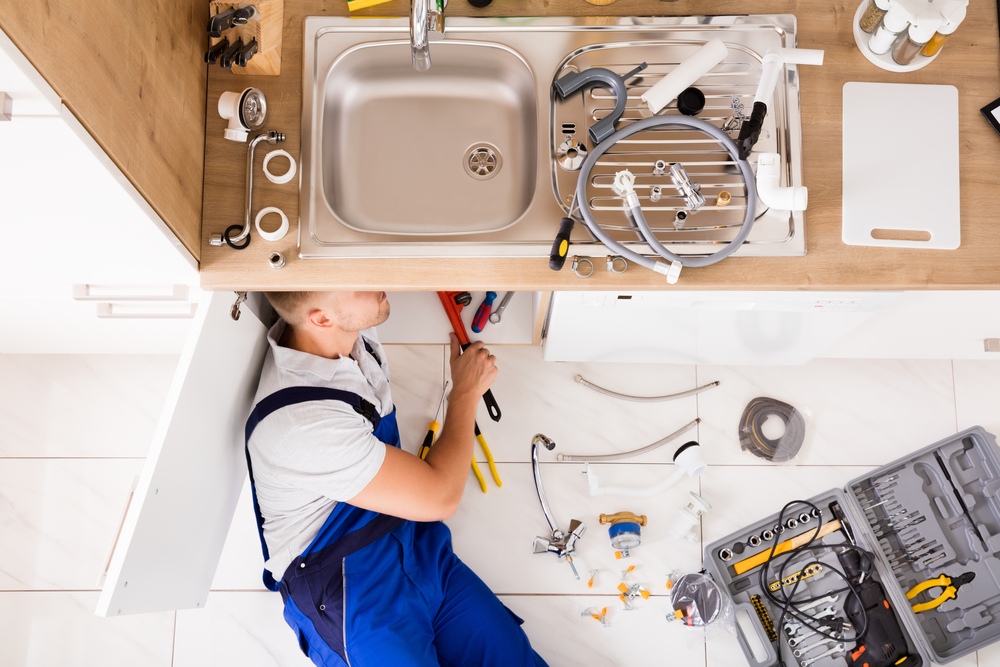 Plumbing Services in Southborough, MA
When you need plumbing service, repair or installation performed by an emergency plumber in Southborough, MA, you can count on the team at Nicholson. Our plumbers have the training and experience to tackle all your plumbing needs correctly and at a fair price. We offer a full range of plumbing services, so Nicholson is the plumbing company Southborough residents can depend on for whatever they need! Call for:
Drain Cleaning
Toilet Repair and Installation
Pipe Repairs
Leak Detection
Garbage Disposal Repair and Installation
Water Heater Repair and Installation
Tankless Water Heaters
Sump Pumps
Heating Services
When you need a skilled Southborough HVAC contractor to help with your heating, give us a call! We've installed, serviced and repaired heating systems in Southborough homes for years. Our HVAC technicians have the training and experience to correctly determine the issue with your heater, furnace or boiler. They will then provide you with up-front pricing and help you understand all your repair or replacement options. With trained Southborough HVAC technicians, a solid warranty and our 100% satisfaction guarantee, you can rest assured when you call us for:
Furnace Repair and Installation
Boiler Repair and Installation
Heat Pump Repair and Installation
Central Heating Repair and Installation
and more!
Air Conditioning Services in Southborough, MA
If it's air conditioning services in Southborough, MA that you're looking for, you've come to the right place. We have experience working on all makes and models of air conditioners, so we'll be able to maintain, repair or replace yours. Backed with our 100% satisfaction guarantee and solid warranty, you can be confident that when you reach out to us for air conditioning service, our Southborough HVAC techs can help! We also specialize in high-efficiency heating and cooling systems, designed to be the most cost-effective on the market, and tailored to fit your specific needs and budget. Call our Southborough HVAC experts when you need:
AC Repair
AC Maintenance
AC Installation
Central Air Conditioners
Ductless Mini Split Systems
Electrical Services
Looking for an emergency electrician in Southborough, MA who can get any job done quickly and efficiently? Look no further than Nicholson. We hire the best electricians out there, then invest in them so they can keep their training updated and work with the latest technology. This means that you get the very best service at the very best price.
Whether you have a small problem that you have let sit for a while or a large one that you need to deal with right away, we'll get you the solutions you need so you can rest easy at home again. No matter the reason why you need an electrician in Southborough, we'll get the job done so you can get back to your regular schedule.
Call Your Local Plumbing, HVAC & Electrical Experts Now!
When you need HVAC, electrical or plumbing service in Southborough, MA and beyond, count on the experts right here at Nicholson Plumbing, Heating and Air Conditioning. We hire only the best technicians, and they have the tools, equipment and expertise necessary to tackle any plumbing, electrical or HVAC project. To learn more or to schedule service, give us a call now!
Call us at 1-508-301-1767 for fast, reliable emergency AC and plumbing services! Find a local professional at Nicholson today to receive assistance.