EMERGENCY PLUMBERS, ELECTRICIANS, AIR CONDITIONING, AND HVAC REPAIR SERVICES IN SUDBURY, MA
HVAC, Electrical and Plumbing Services
Our team of emergency plumbers, electricians, and contractors offer credible plumbing and HVAC repair services for homes in Sudbury, MA. You can rest assured with our 100% satisfaction guarantee, 24-hour emergency service, solid warranty and highly dedicated HVAC technicians, electricians and plumbers that we can diagnose any issue.
Our skilled technicians will perform a thorough examination of your HVAC, electrical or plumbing issue and take the time to help you understand the problems and all of your repair options. Your time is valuable, and therefore our plumbers, electricians and HVAC experts will arrive at your Sudbury home within a one hour window. We are committed to providing you with outstanding Sudbury HVAC, plumbing and electrical service!
Why Choose Our Plumbers, Electricians & HVAC Techs
Nicholson is a family-owned business dedicated to honest and dependable plumbing and HVAC service your home's comfort depends on. When addressing your home's plumbing, heating & cooling needs, we take an all-encompassing approach ensuring you reach the highest comfort level possible while staying within your budget.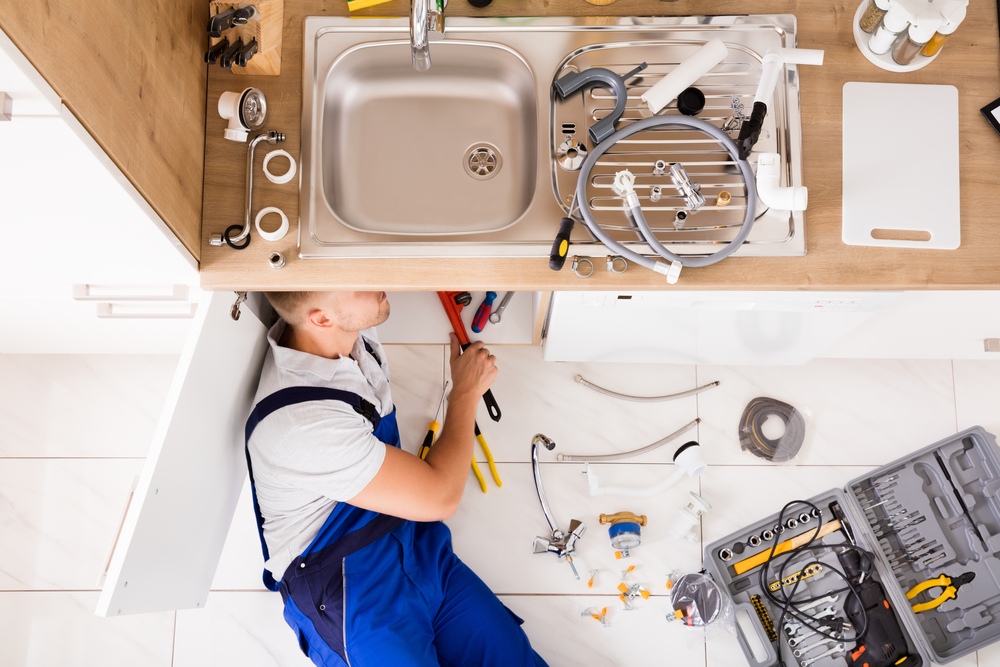 Reliable Plumbing Services
When you need a trusted Sudbury plumber, you can always count on Nicholson Plumbing, Heating and Air Conditioning. Whether you need drain cleaning, a tankless water heater installed, or a leaking toilet repaired, we're here to help.
Our skilled and friendly plumbers in Sudbury, MA are ready to help with:
Drain cleaning
Pipe repair
Leak detection
Toilets
Garbage disposals
Water heaters
Sump pumps
Remodeling
Heating Services in Sudbury, MA
Nicholson Plumbing Heating & Air Conditioning will take care of all your heating needs in Sudbury. We offer everything from new installations, to inspections, to repairs.
There are so many things that can go wrong with a heating system, and it is important to have an experienced technician to troubleshoot your system. Regardless of the system you have, you can have peace of mind when you call the Sudbury HVAC experts at Nicholson for:
Furnace, boiler & heat pump repair
Furnace, boiler & heat pump maintenance
Furnace, boiler & heat pump installation
Zoning Systems
Air Conditioning Services
If your air conditioner in Sudbury is struggling or you just can't stay cool at home this summer and you're not sure why, call us at Nicholson Plumbing, Heating & Air Conditioning. We'll get a licensed, skilled Sudbury HVAC technician out to you fast, assess your needs and get your AC working the way you need it to again.
You can count on our Sudbury HVAC experts to quickly restore your home's comfort regardless of the AC service you may need, like:
Air conditioning repair
Air conditioning installation
AC tune-up and maintenance
Ductless mini-split repair and installation
Electricians in Sudbury, MA
When you need an electrician in Sudbury, MA who can handle any problems that come up and who will work quickly and efficiently to get your life back to normal fast, call us at Nicholson Plumbing, Heating & Air Conditioning. We only hire exceptional Sudbury electricians, so we'll have someone around who can solve your problems.
We offer a complete array of electrical services, so we'll get everything taken care of for you. Whether you need a major repair, you're renovating part of your home, or you're trying to install new lighting, we have you covered.
Call Your Local HVAC, Plumbing and Electrical Experts Now!
When you need HVAC, electrical or plumbing service in Sudbury, MA and beyond, count on the experts right here at Nicholson Plumbing, Heating and Air Conditioning. We hire only the best technicians, and they have the tools, equipment and expertise necessary to tackle any plumbing, electrical or HVAC project. To learn more or to schedule service, give us a call now!
Call us at 1-508-301-1767 for fast, reliable emergency AC and plumbing services! Find a local professional at Nicholson today for fast, reliable emergency AC and plumbing services in your area!